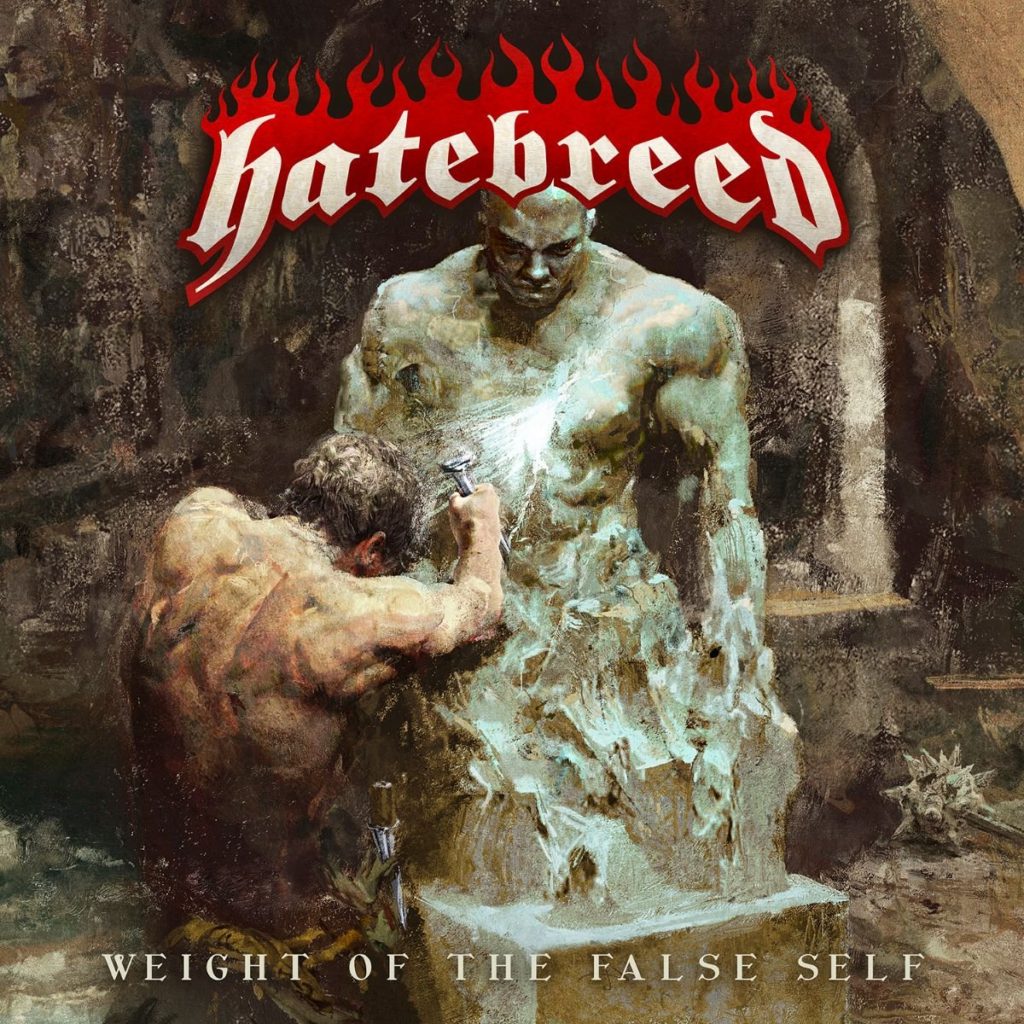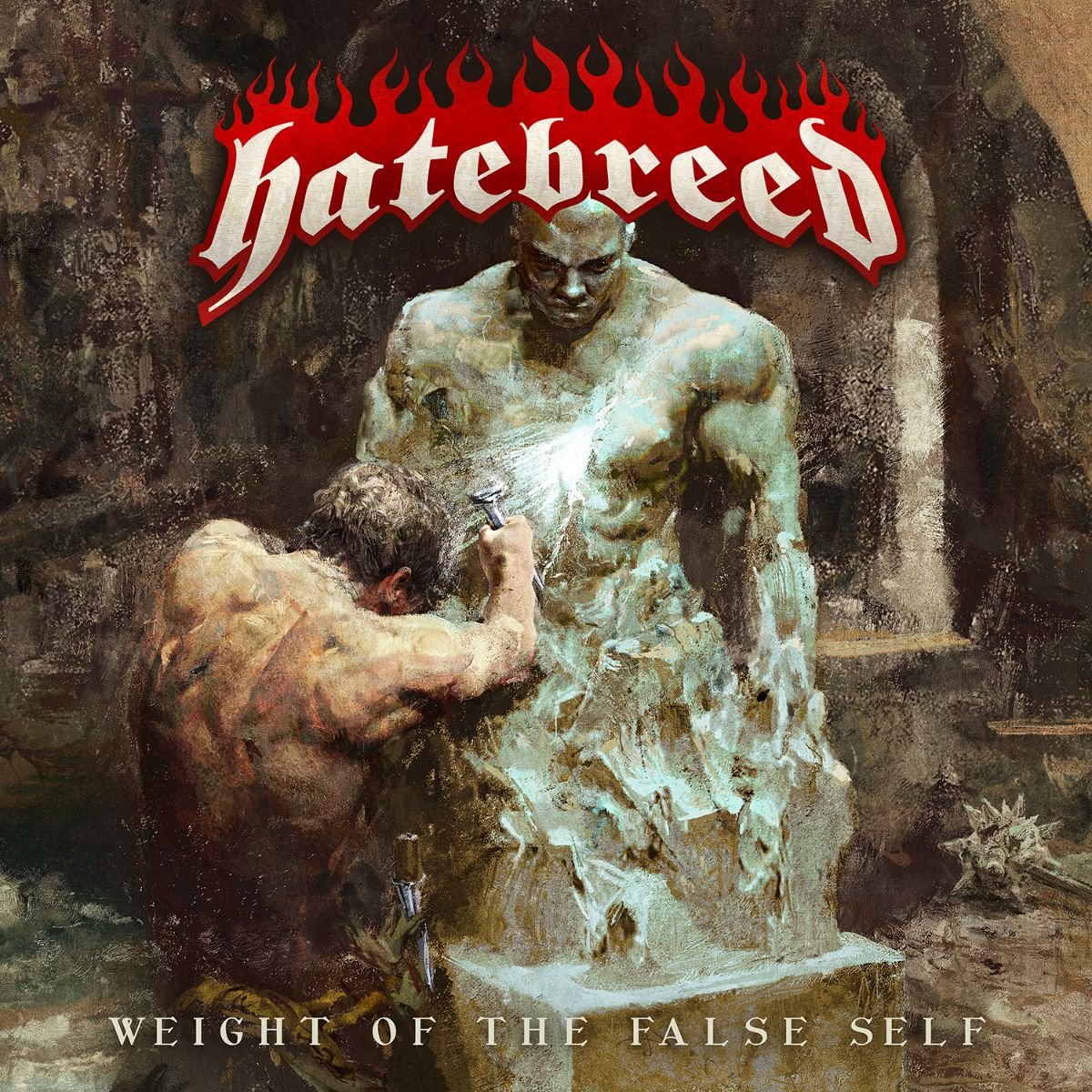 Hardcore giants Hatebreed are back with their 8th studio album "Weight of The False Self" out November 27th via Nuclear Blast. If ever there was a time for some enlightning heavy music, it's now and Hatebreed deliver on all fronts.
Getting straight to the point, "Instinctive (Slaughterlust)" kick things off in fashionably heavy style as that trademark groove stomp hits hard and in your face immediately. There's an air of familiarity of course and Hatebreed do it well. Folloing on is "Let Them All Rot", a chugging belter made even better with it's closing breakdown to cap things off.
The band are sounding as powerful as ever here and while the signature sound is well intact, there are moments here and there that show the band evolving a little more. "Set It Right (Start With Yourself)" has an almost melodic death metal sound to it, the balance between sparks of melody in the riffs and the viciousness brought on by frontman Jamey Jasta is an interesting contrast and one that makes things stand out further more.

The title track "Weight of The False Self" has some nice staccato work around a slower paced tempo which only adds further depth to the song. "Cling to Life" brings on some more melody once again while "A Stroke of Red" may be one of the highlights of the album with a chorus line that is sure to be a winner for the live shows. Throw in a brief thrashy passage and we got ourselves a bona fide stand out track.
The second half of the album is signature Hatebreed all the way with flashes of new ideas and glimpses of real clarity projecting from a world view that can sometimes be clouded by the division of society. Hatebreed are not necessarily preachy in political ways but they make a strong point to stay positive and always do the right thing for yourself. It's a mantra that has worked so well for Hatebreed over the years and one of the stand out aspects of the band who are now hitting their 3rd decade.
Pick up this album if you are a Hatebreed fan, there's not a damn thing to not like about this at all.
8/10
TRACKLIST
"Instinctive (Slaughterlust)"
"Let Them All Rot"
"Set It Right (Start With Yourself)"
"Weight of The False Self"
"Cling to Life"
"A Stroke of Red"
"Dig Your Way Out"
"This I Earned"
"Wings of The Vulture"
"The Herd Will Scatter"
"From Gold to Gray"
"Invoking Dominance"