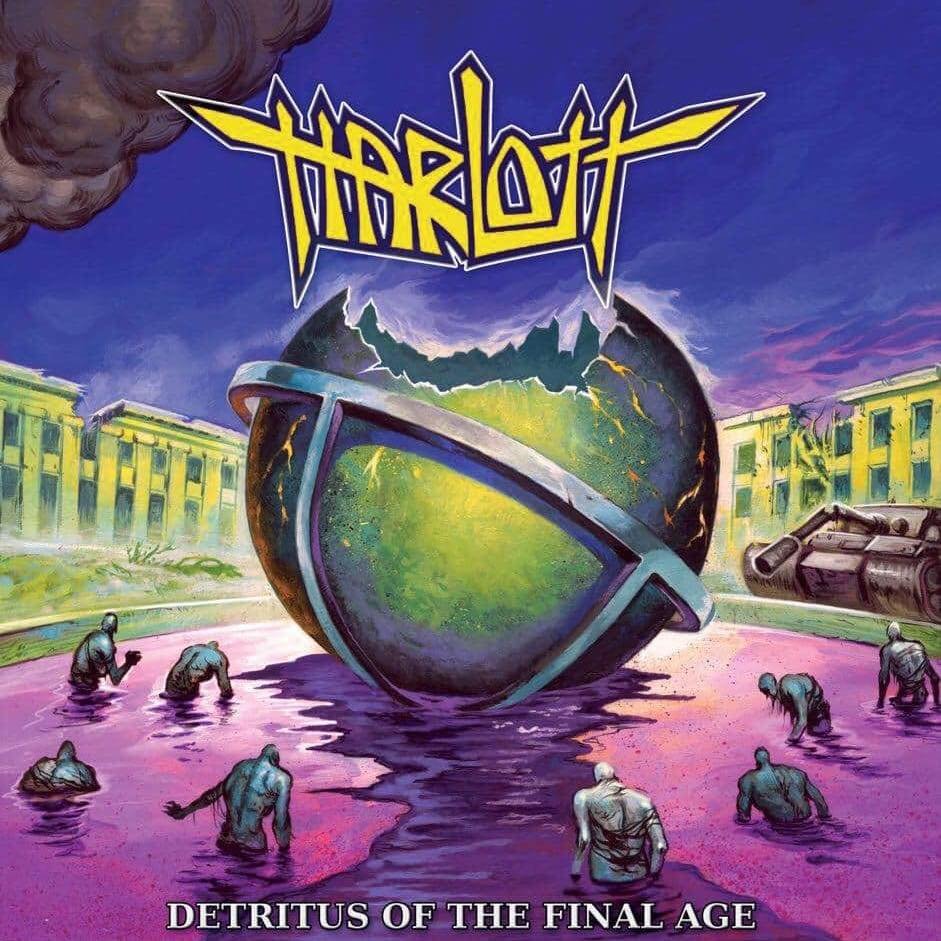 One of Australia's premier metal acts Harlott return in 2020 with a new album titled "Detritus of the Final Age". It's another vicious slab of thrash infused set of songs with the band continuing their climb among the modern thrash elite.
Harlott always deliver the goods with previous albums consistently being added to our top albums of the year. Their latest is no different and while you won't necessarily see the band break any new grounds per say, they know what they like and they hammer it in like there's no tomorrow.
A deceiving start on opening track "As We Breach" with it's mid-tempo entrance then breaks the gate open and unleashes mayhem and it's from there that it rarely let's off. "Idol Minded" is a short burst of energy with a breakdown halfway that is bound to get listeners headbanging, while "Bring on the War" goes the other way and slows it down for a heavier approach before switching gears towards the end for the race to the finishing line.

Production is stellar as always and the songs come to life with a very in your face but slick sound. Guitarist and vocalist Andrew Hudson shows there's plenty of ideas and riffs to share as he and the rest of the band continue to show why Harlott are one of the best in the Ausssie metal scene.
"Detritus of the Final Age" is a tight thrasher, plenty of change ups to keep things interesting, "Prime Evil" has probably one of the best intros in a song yet with a catchy as hell main riff leading the way and then there's "Grief" with it's much slower pae that's slightly off-kilter giving a very different vibe on this song to seperate itself from the rest of the pack.
"Miserere of the Dead" is an adventurous track, lots of different moments spread out over 8 minutes and then to cap it all off, Harlott finish things off with a Cannibal Corpse cover of "The Time to Kill Is Now". A fitting end to yet another solid and brutal album by one of the best in modern thrash metal.

8/10
TRACKLIST
As We Breach
Idol Minded
Bring on the War
Detritus of the Final Age
Prime Evil
Nemesis
Slaughter
Grief
Miserere of the Dead
The Time to Kill Is Now