ALBUM REVIEW: Crossbones' Creed – Troublemaker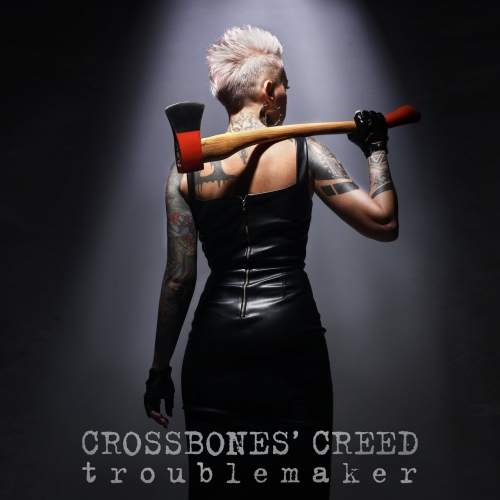 If you like a vocal that will remind you of a sleazy Myles Kennedy and a song that will remind you a bit of Gunners or Sash then opener 'Easy Ride' is for you. Sure it's rougher around the edges but in this ballpark that's what we're aiming for a dive bar version of your favourite big name Blues-tinged Hard Rock legends.
These Sochi, Russia-based rockers have been playing since 2014 but this album is the result of a good three years work which is perhaps why is sounds so solid, preceded by first single (in English) 'My Way' it's a record for those who simply love their Gunners, Zeppelin and maybe even Black Stone Cherry.
Of the best here 'Hole' has a great Junkyard-like drive but a funkier vibe and great rolling groove; 'My Way' which has more of a Southern Rock-via Great White leaning; 'See You Again' which starts acoustically and builds into a rollicking rocker throwing up Bon Jovi comparisons; and then there's the wonderful 'Water Is High' with it's slide intro that just might be the best here!
Great album, great songs, great melodies and sizzling guitar. Had i Heard this by deadline this would have been in my list for Best of 220.
9.25/10