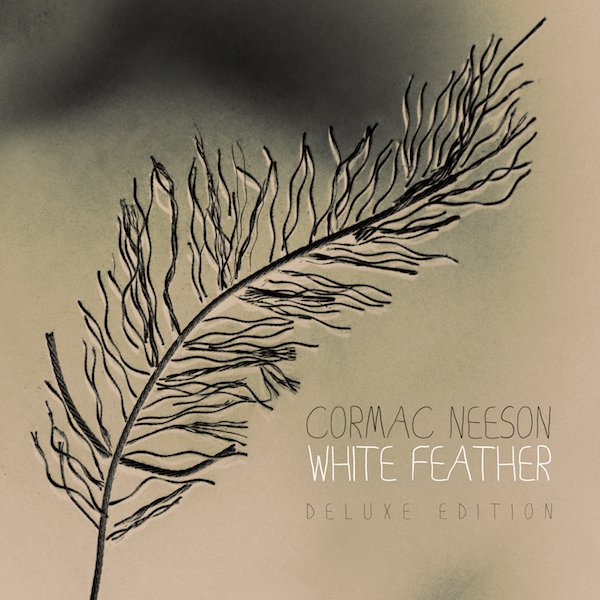 One of my albums of 2019 was Cormac Neeson's 'White Feather' a wonderfully soulful solo outing by The Answer's frontman recorded in Nashville with love and attention. As the pandemic struck plans to tour the album went the way they have done with most but rather than wait it out Cormac and the label decided to give the record a new burst of life by reissuing it with a host of bonus tracks.
So in addition to the stunning original release that is set off beautifully by the gentle opener and the very Black Crowes -like ballad 'Do Something Today' as well as the emotional peak of the wonderful 'Broken Wing' you also get 6 additional tracks- 4 from the same sessions that produced the album and two completely new tracks.
It's these six additional tracks that bring this release to 16 that are of course the reason to buy the deluxe version. When I spoke to Cormac earlier in the year I couldn't believe how hard it must have been to cut any of the four tracks from the sessions (and there are more still unreleased). But of the two new tracks it's the deep Southern groove and Gospel feel of 'Blue Beyond the Grey' that really connects before it ramps up and gathers pace and steam to become a rather satisfying Nashville tinged rocker.

Honestly if you've not heard the album before you need this, if you love the lighter moments of early Black Crowes you need this and if you let love and soul into your heart and are open to something without the constant crunch and scream of guitars this just might be your wisest purchase all year. Magnificent!
9.5/10
TRACKLIST
White Feather **
Do Something Today **
Don't Wait Up
Broken Wing **
Sweet Gentle Love
Oh Son
Song That Lives Forever
Look Down on Me
Artefact
Home to Me
Everywhere but Here (Bonus Track)
What You Do To Me (Bonus Track)
Whole Again (Bonus Track)
Sometimes You Gotta Make A Change (New Recording)
Blue Beyond the Grey (New Recording)
Do Something Today (Radio Mix) **